Open since summer 2020
Completely renovated over 100 year old log house (ca 100 rm) for up to 6 guests.
New built-in sleeping deck. Separate entrance with summer room.
On the ground floor a large open plan living room with well-equipped kitchen, shower room with WC.
Upstairs 3 small bedrooms.
The largest bedroom with a double bed and an extra bed.
2 smaller single rooms.
There is a roof terrace at the front and one end of the house.
Price for 1 night for up to 6 guests is
Price for 2 nights for up to 6 guests is
Price for 1 week up to 6 guests is
Check in 15.00 – 19.00   Check out 12.00 a.m.
Payment: only cash accepted at the holiday house.
Nearest ATM is located in town Loksa where you drive trough to get here.
All bookings apply after prepayment.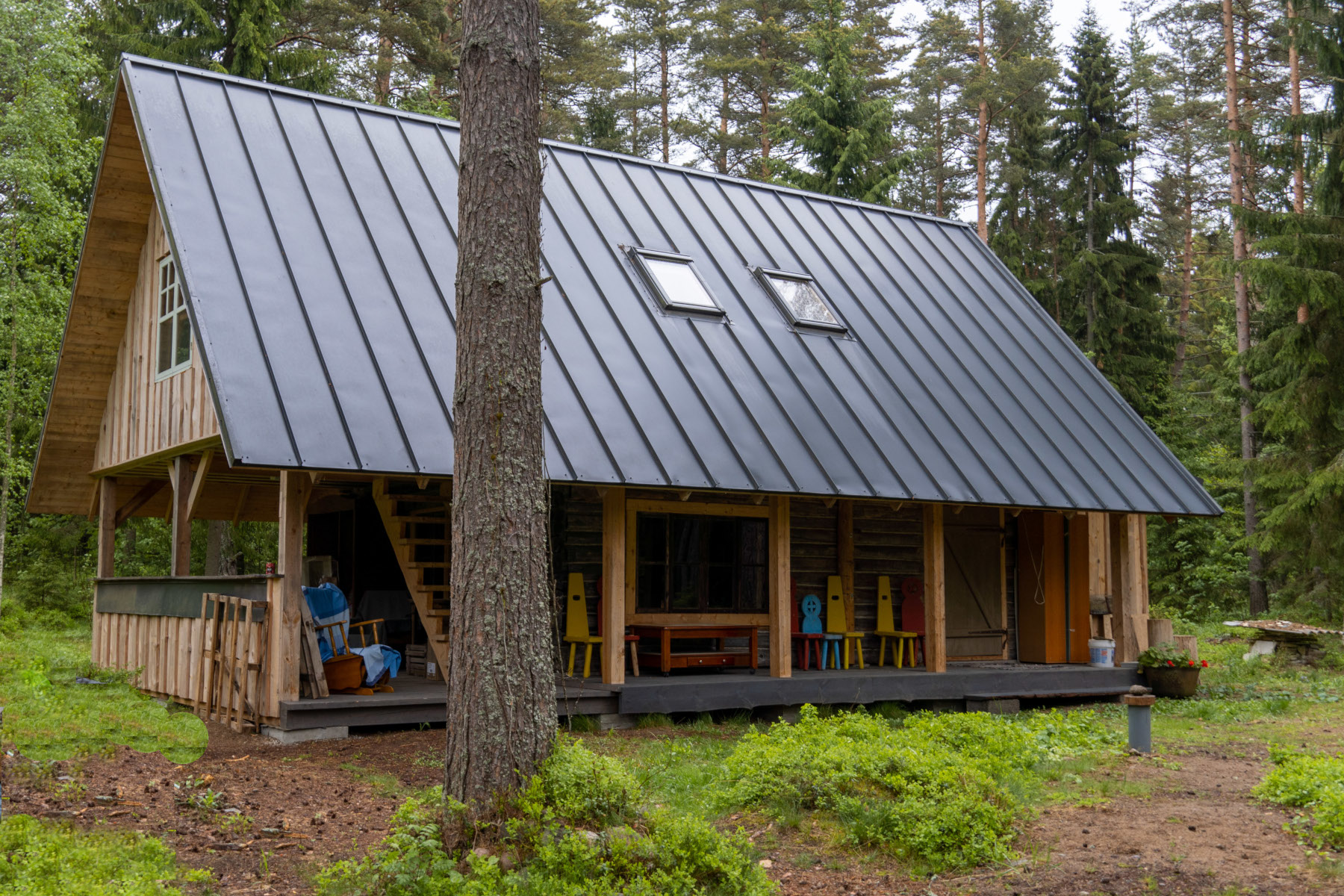 The price includes:
House to rent without summer room.
Bed linen and towels.
There is a shower gel and shampoo, hairdryer.
Kitchenette with large fridge, dishwasher, coffee maker and kettle, microwave oven, dishes for cooking and serving small gas stove, wood stove.
NB! We have excellent drinking water.
The house has a wood-burning stove, floor heating in the kitchen area and shower room.
Barbecue facilities in the yard, no campfire site.
NB! The final cleaning is priced as the garbage can be taken out by you and the dishes washed and placed in their places. For an additional fee of EUR 30, the hostess will be happy to make the final cleaning.

Because we also have many allergic guests, we can't allow you to take your pets with you. We are sorry for that!
The house is not rented for festivities.
The sandy beaches in Lahemaa National Park are very rare but we are lucky enough to have one of the most magnificent beaches just 3 minutes walk from the guest house.
The bathing site with its low sandy bottom is also very suitable for small children.
Frequently, majestic swans float on the largely unspoilt coastal area. It is nice to enjoy wonderful sunsets between beautiful wild rose bushes.
As an additional service you can rent bicycles for 10 eur per day 1 bike, there are 4 bicycles, reflectors and helmets.
We will be glad to see you in our cottage!